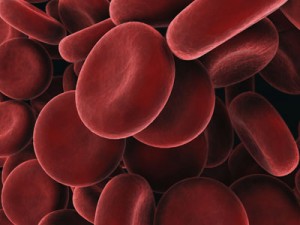 Before discussing the causes of low blood platelets or thrombocytopenia, I feel necessary to mention the grave consequences associated with low blood platelets. The dominant features of thrombocytopenia include petechial cutaneous bleeding, intracranial bleeding and oozing from mucosal surfaces.
Causes can be divided into three main groups;
Decreased production
Increased destruction
Un replaced loss or dilution of platelets
The characteristic findings of thrombocytopenia are decreased platelet count and prolonged bleeding time. Bone marrow aspiration is helpful in the cases of thrombocytopenia. It reveals decreased megakaryocytes (immature form of platelets) when caused by decreased platelet production and increased megakaryocytes when caused by increased platelet destruction.
Now I would like to discuss few common causes of low blood platelets;
Irradiation, exposure to drugs or chemical causes decreased production of the platelets.
Acute leukemia in which there is decreased platelet production due to replacement of bone marrow by blast cells.
Myelophthisis results in low blood platelets because the bone marrow is replaced by tumor cells.
Aplastic anemia can also be the cause of low blood platelets. It may be caused by exposure to toxic agents like benzene or due to autoimmune destruction by cytotoxic T cells.
Circulating blood platelets are lost or destroyed when they are sequestered by spleen, thus decreasing the blood platelet count.
Dilution of platelets occurs in multiple transfusions, where there is relatively deficiency of platelets and thus low blood platelets.
Disseminated intravascular coagulation, commonly known as consumptive coagulopathy results in consumption of almost all the platelets in the blood.
Low blood platelets can be secondary to other disease such as acquired immunodeficiency syndrome or systemic lupus erythematosus.
Immune thrombocytopenic purpura is a very common autoimmune disorder of the platelets occurring due to formation of anti platelet antibodies in the blood, which damage the platelets and decreases their count.
All the above mentioned causes of thrombocytopenia can be diagnosed well before time by the use of Impact-R platelet analyzer. This kit uses the very basic principles of platelet aggregation and adhesion and can be used to screen the cases of thrombocytopenia due to any cause.
Tags: blood, causes, low blood platelets, platelet, platelet analyzer, platelets